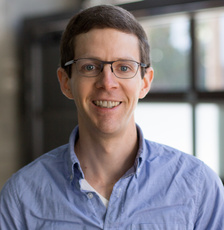 Chris Frost
Bio
I'm a software engineer at Samsara, where we are helping companies increase the efficiency, safety, and sustainability of their operations with sensor systems. To do this, we are developing an end-to-end networked sensing platform, including the sensor hardware, embedded software, distributed storage and analysis systems, and user applications and are managing these for our customers.
When not building sensor networks, I enjoy running, backpacking, reading, photography, and working on cocoa farms.
Previously, I helped build the Spanner distributed database at Google, where I helped the Spanner team develop Spanner from prototype to core infrastructure service and was the primary engineer behind the Spanner backup and restore service.
I completed my Ph.D. in computer science with the TERTL group at UCLA. My focus was on storage system consistency, performance, and usability. In addition to my focus, my research interests span systems, programming languages, and theory. I was also a member of the LUG and the ACM and TAed CS 111 (undergrad operating systems) for 2005–2006.

My undergrad days were at UVa, where I frolicked and schemed with friends in Theta Tau, ACM, Math Club, Brown, Honor, and the computer science and math departments. I've helped lasso computer science problems and systems while at Samsara, Google (Wikipedia and Wired on Spanner), UCLA, UVa, MIT, Microsoft Research, VMware, Appian, Microsoft, Dynetics, and the US Army AMRDEC. I'm originally from Huntsville, Alabama.
Previous projects and software
Publications
Spanner: Google's Globally Distributed Database (TOCS 2013, Volume 31, Issue 3)

James C. Corbett, Jeffrey Dean, Mike Epstein, Andrew Fikes, Christopher Frost, JJ Furman, Sanjay Ghemawat, Andrey Gubarev, Christopher Heiser, Peter Hochschild, Wilson Hsieh, Sebastian Kanthak, Eugene Kogan, Hongyi Li, Alexander Lloyd, Sergey Melnik, David Mwaura, David Nagle, Sean Quinlan, Rajesh Rao, Lindsay Rolig, Yasushi Saito, Michal Szymaniak, Christopher Taylor, Ruth Wang, and Dale Woodford

Spanner: Google's Globally-Distributed Database (OSDI 2012, Best paper)

James C. Corbett, Jeffrey Dean, Mike Epstein, Andrew Fikes, Christopher Frost, JJ Furman, Sanjay Ghemawat, Andrey Gubarev, Christopher Heiser, Peter Hochschild, Wilson Hsieh, Sebastian Kanthak, Eugene Kogan, Hongyi Li, Alexander Lloyd, Sergey Melnik, David Mwaura, David Nagle, Sean Quinlan, Rajesh Rao, Lindsay Rolig, Yasushi Saito, Michal Szymaniak, Christopher Taylor, Ruth Wang, and Dale Woodford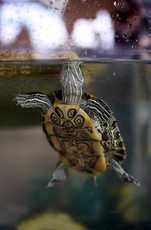 (All)